this sought-after area for the first time in over 50 years as it was previously home to the New Zealand Navy. 13 stylish terraced homes on Belmont's Rutherford Street will be delivered in the new year, with more expected to follow later in 2020. The first properties are a mix of two, three, and four-bedroom homes and it's projected that the first block in Belmont, will house in the vicinity of 350 dwellings when complete.
Ngarimu Blair, board member of Ngāti Whātua Ōrākei's commercial arm, Whai Rawa, says that as an iwi developer, their approach had to be different.
"We're not your typical developer who will complete a project and move on. We have a long view of history and a long view of the future, and in developing this whenua we wanted to give something back to the community, reconnecting them with the history of the place."
To that end, Ngāti Whātua Ōrākei Properties chose to revive the ancient and historic names of the area, landmarks and stories of the rohe surrounding Shoal Bay.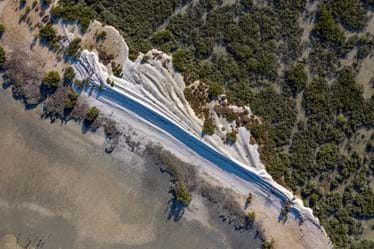 "We have lost much of our history but the name of the bay that surrounds our development is Oneoneroa.  Oneone means 'sand' while roa means 'long'. It refers to the long sandspits and heaped up shell banks we're all familiar with in this part of the Waitemata.
The history of the area has strongly influenced the development, and we will continue to  look at  ways to enhance the foreshore along the Oneoneroa coastline.
"In Ōrākei we have a well-established native plant nursery. We would love to contribute our taonga to this area to create an ongoing connection between the two communities," says Blair. "We also partnered with Auckland Council and Predator Free 2050 to provide the Devonport Peninsula community with rat traps which was very successful. We are excited about growing this ecological contribution to this part of Tamaki Makaurau".
Blair says sustainability and kaitiakitanga are foundational values of Ngāti Whātua Ōrākei and is no different for its development arm, with all homes being built to a 6 Homestar rating from the New Zealand Green Building Council.
To stay up to date on the Oneoneroa development, visit Oneoneroa.co.nz and register your interest.