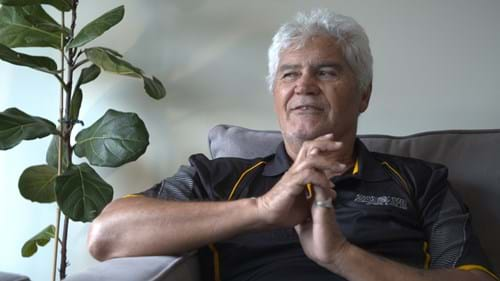 E tapatahi ana a Ngāti Whātua Ōrākei ki te oranga me te hauora o ngā uri o Tuperiri. I raro i te maru o tana hōtaka Toi Ora, e tukua ana e Ngāti Whātua Ōrākei he inihua hauora ki ana mema katoa.
The Ngāti Whātua Ōrākei Health Insurance Cover is offered to all registered Ngāti Whātua Ōrākei hapū members across the country and is the first free universal private health insurance offered by an iwi group for its members.
As Nooroa Daniels discovered, Ngāti Whātua Ōrākei has introduced an initiative that removes the stress of accessing health care, breaks down cost barriers, offers more choice and allows hapū members to focus on their health and the health of their whānau.
Setting up health insurance has often fallen into the "too hard basket", says Nooroa.
"Although many hapū members may be aware of the benefits of health insurance, they might not be aware of how to get it. This initiative introduces members to health insurance and takes all the fuss out of having to sign up."
Nooroa is impressed by how the Ngāti Whātua Ōrākei health insurance plan is accessible to the older and younger generation. With the option of dropping in to see Kirimoana at Whare Ora to sign up and make claims or calling the dedicated number, technology is no barrier for hapū members.
Nooroa acknowledges that many of our whānau have grown up with the reality that health care requires "finding a lot of money that you may not have". Having entered into the scheme himself, Nooroa has found his decision has eased the financial strain, whilst ensuring he is around for his tamariki.
Having battled his own manauhea (health problems), and with a hip replacement on the horizon, Nooroa champions the initiative and believes it to be "a good thing for our whole whānau to get on board with."
Kirimoana and the team make sure the communication and processes are as seamless as possible, so Nooroa has more time to focus on the here and now with his whānau.
Hapū members who haven't signed up yet can go and see Kirimoana every Wednesday at Whare Ora, 230 Kupe St, Orakei or call the free 0800 NIB NWO number to speak with a representative. Alternatively, members can sign up online here: https://www.nib.co.nz/ngatiwhatuaorakei/enrol