"I have been fortunate to work for organisations where I've truly been passionate about what it is they do and Whai Rawa is no different."
Her first job out of University was at a kaupapa Māori management and accounting firm where it solidified her passion for seeing Māori organisations thrive, and gave her an insight into the growth of the Māori economy.
"Within the iwi I affiliate to, the challenge is always the ability to lead with our values and generate sustainable returns that truly shifts the dial for whānau. It's a great privilege to be part of Ngāti Whātua Ōrākei where they are often seen as the trailblazers for many other iwi by offering health insurance and award-winning projects like Kāinga Tuatahi and Kāinga Kaumātua."
Hariata acknowledges that Whai Rawa operates in a quite complex and technical environment but that it's important that Whai Rawa continues to share what they are doing with whānau and seek opportunities for whānau to participate.
"I take the view that this is a whānau business and we've got to find ways either through Tukuna, short videos, hui and social media to break down the technical info, and share opportunities for them to be involved in our mahi particularly our whānau pakihi," she says.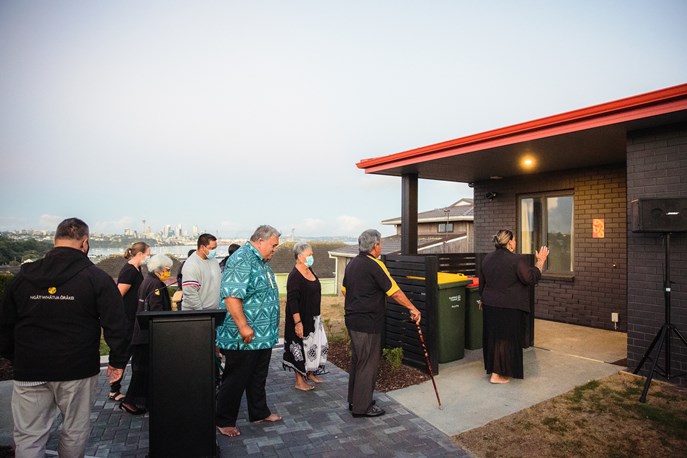 Seeing the kaumātua move into their new homes at Atareta Street, following their journey with them, and communicating this to the wider iwi has been one of the highlights of her role so far.
Looking ahead to 2023, there are two stand out projects that Hariata is most looking forward to – first, the launch of the new whānau housing development, with construction starting mid-year. This will give 24 whānau the opportunity to purchase their own whare in Orākei.
"I know first-hand how life changing purchasing a whare on ancestral land can be and I am excited for whānau to do so particularly when it is so difficult to purchase in Tāmaki on the open market.
Activating and raising the profile of Te Tōangaroa, the iwi's single largest commercial asset, is another key project for 2023.
To assist with these projects, Kema Hawke will join the Whai Rawa team in February as Communications Coordinator, a newly created role. Hariata can't wait to have an extra pair of hands to help out and do more.
"It's great to have someone from Ngāti Whātua Ōrākei join us – someone who is enthusiastic, driven and who is closely connected to the iwi," she says.