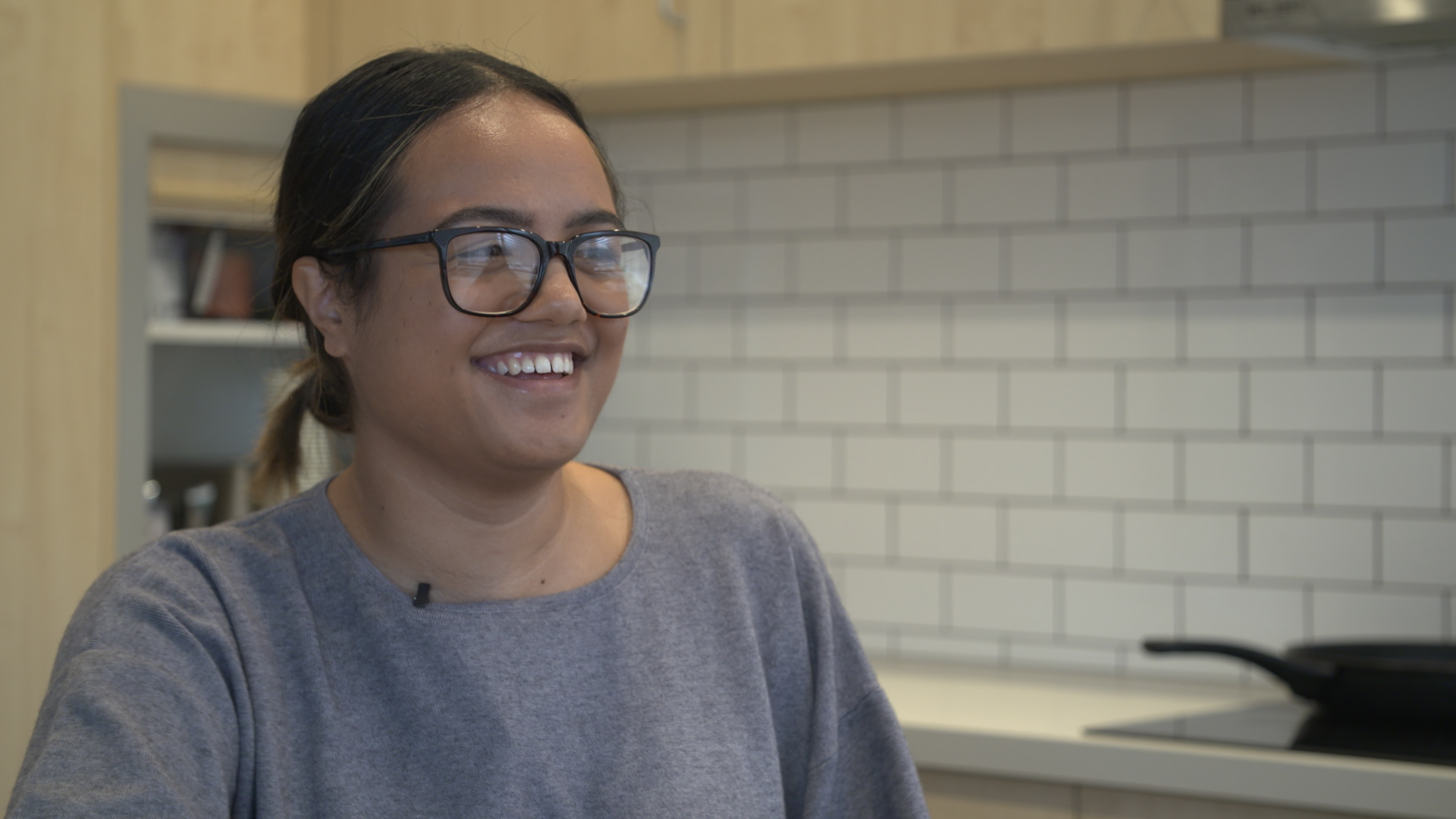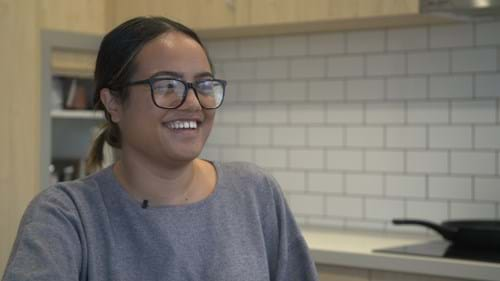 E tapatahi ana a Ngāti Whātua Ōrākei ki te oranga me te hauora o ngā uri o Tuperiri. I raro i te maru o tana hōtaka Toi Ora, e tukua ana e Ngāti Whātua Ōrākei he inihua hauora ki ana mema katoa.
The Ngāti Whātua Ōrākei Health Insurance Cover is offered to all registered Ngāti Whātua Ōrākei hapū members across the country and is the first free universal private health insurance offered by an iwi group for its members.
For many of our whānau, this opportunity has enabled whanau to make significant positive choices about their own health care, Selwyn Roimata Teua, agrees. A student at AUT, Roi has experienced financial relief with the insurance plan covering the cost of her prescription glasses. She says it also gives her peace of mind knowing that she can afford to go to the doctor if she needs to.
After signing up to the health insurance plan last year, Roi made use of the partnership with Specsavers and had her eye health check including an OCT scan. As part of the promotion, Roi received two pairs of glasses (including vision lenses or prescription sunglasses) as part of her package.
"I would never have considered getting health insurance until it was offered to us, so I think it is a great initiative for everyone. People I know, myself included, don't address their health, so this is good for our whānau to make their health a priority." Roi says.
"It's a safety net for me, especially as a student, because I can't always afford to go and see a doctor but knowing that this is there for me and it will cost me less, is huge. I've mainly used it for my glasses, which I need for university or I can't see a thing!"
For Roi, this initiative has also been beneficial for her whānau too.
"Most of my whānau have signed up and use the plan. My nan has used it, my aunty, and my sisters too. We've all made use of it and it's been really good."
But Roi's favourite part of the plan? The easy claim process through the nib app.
"Using the app is really easy! You just login, it takes you through the steps like taking a photo, writing about your claim and then putting through bank details and it's done. It's really fast."
Roi adds that the speedy reimbursement process is good as well, and she usually receives her reimbursement within 24 hours.
Kirimoana Willoughby, Iwi Relationship Manager at nib, works from Whare Ora every Wednesday to deal with all pātai related to the Health policy.
"Our goal is to engage with our whānau and ensure we're reaching as many members as we can to help improve their hauora. Our app is a quick and easy process for our busy whānau who can use it on the go. We also have an online platform, but we understand that there needs to be access among our whānau who aren't online as well," says Kirimoana.
For hapū members who would prefer not to use the app or online platform, they can see Kirimoana every Wednesday at Whare Ora, 230 Kupe St, Orakei or call the free 0800 NIB NWO number to speak with a representative.